Brain Butter
Honey Peanut
Squeezable, spreadable, individually packaged delicious peanut butter spread with brain benefits. Every pouch contains brain-boosting Omega-3 DHA, Omega-3 ALA and choline, and is Non-GMO, gluten free and soy free. Easy to throw into a snack or gym bag for on the go snacking. Enjoy as a stand alone snack or drizzled on toast or fruit to add a boost of brain fuel.
Free Shipping Orders $30+ | $3.99 Flat Rate Ground Shipping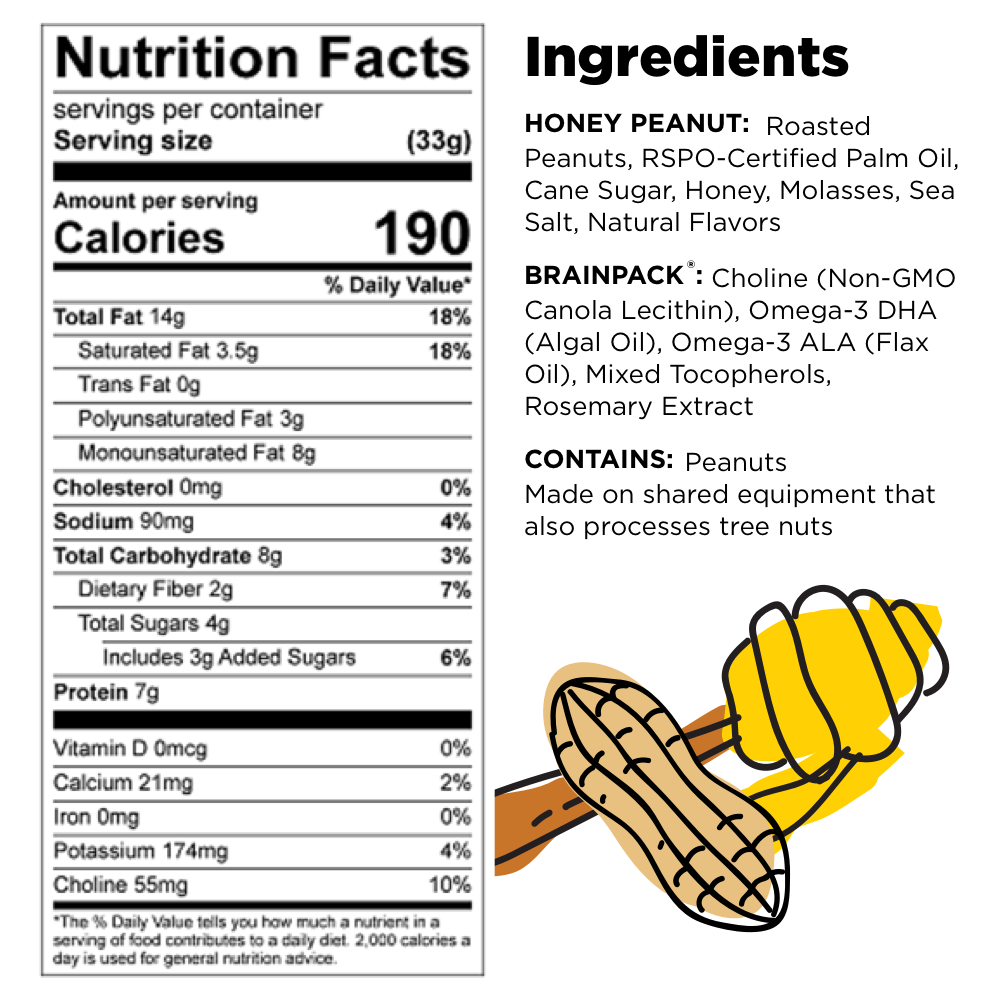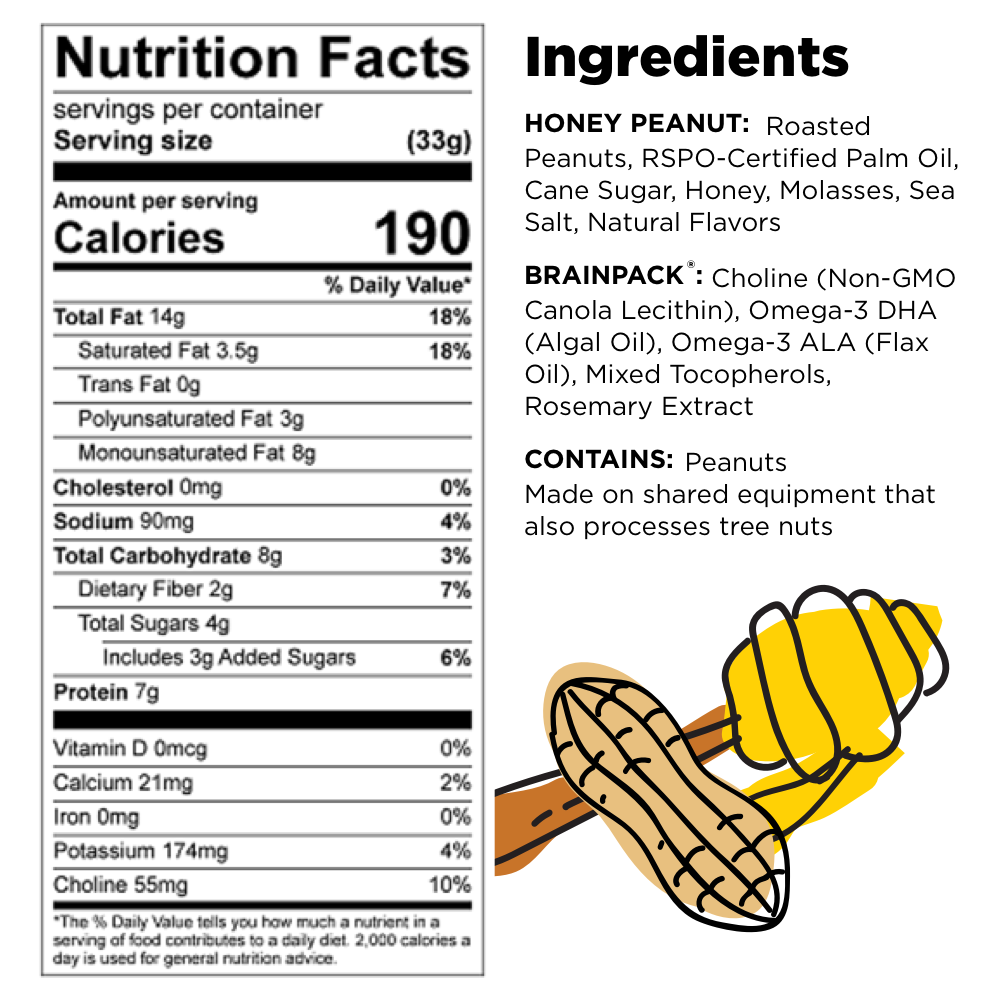 Peanut Butter Spread Packed with Brain Power

Your favorite squeezable snack now comes with added brain fuel! The brain is the center for all activity that happens in the body, so we think that snacks should feed the brain as well as the body. And if you need more reasons to believe, our peanut butter spread is:
Non‑GMO Project Verified
Gluten Free
Soy Free
Plant Protein
Kosher
The Nutrients for a Happy, Healthy Brain
Every Brainiac® pouch is supercharged with our BrainPack® to provide meaningful amounts of critical brain fueling nutrients like Omega‑3 DHA/ALA and choline.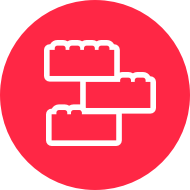 Omega‑3 DHA
The Building Blocks
A major structural and functional fat found in the brain and eyes that continues to support brain and eye function throughout life. Learn More >

Omega‑3 ALA
The Protector
An essential fatty acid derived mostly from plants, that supports the growth & development of a healthy brain. Learn More >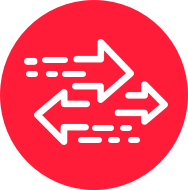 Choline
The Connector
A critical component for connecting our brain's 'information super high‑ways.' Learn More >
We Pack Brain Nutrition Into Every Serving
A daily snack that fuels the mind as well as the body.
Brainiac Peanut Butter Spread
Honey Peanut Reviews
100%
of reviewers would recommend this product to a friend
Good to go!
I really liked that this product was portable. It was a good portion of peanut butter that made me full but not "bloated" full.
So good!
I am really enjoying this peanut butter. It is a perfect snack during the work day that keeps me going.
Great flavor and convenience
The flavor of the honey peanut butter spread was great. My grandkids loved the sweetness. For me it was a tad too sweet. I enjoyed it and so did my grandchildren.
What's Not to Love!
I really like the consistency and flavor of these nutritious nut butters. Very tasty and the convenience of having them in a spreadable pack is great for picnics or a day out on the town.