Brain Squeezers
Strawberry
These brain-fueling, ready-to-go fruit pouches are supercharged with our BrainPack® to provide 160mg of Omega-3 DHA/EPA, 120mg of choline and 25 mg of immunity boosting Vitamin C. They require no refrigeration, which makes them the perfect snack for lunches, car rides or wherever your kids need to be.
Free Shipping Orders $30+ | Flat Rate Ground Shipping $3.99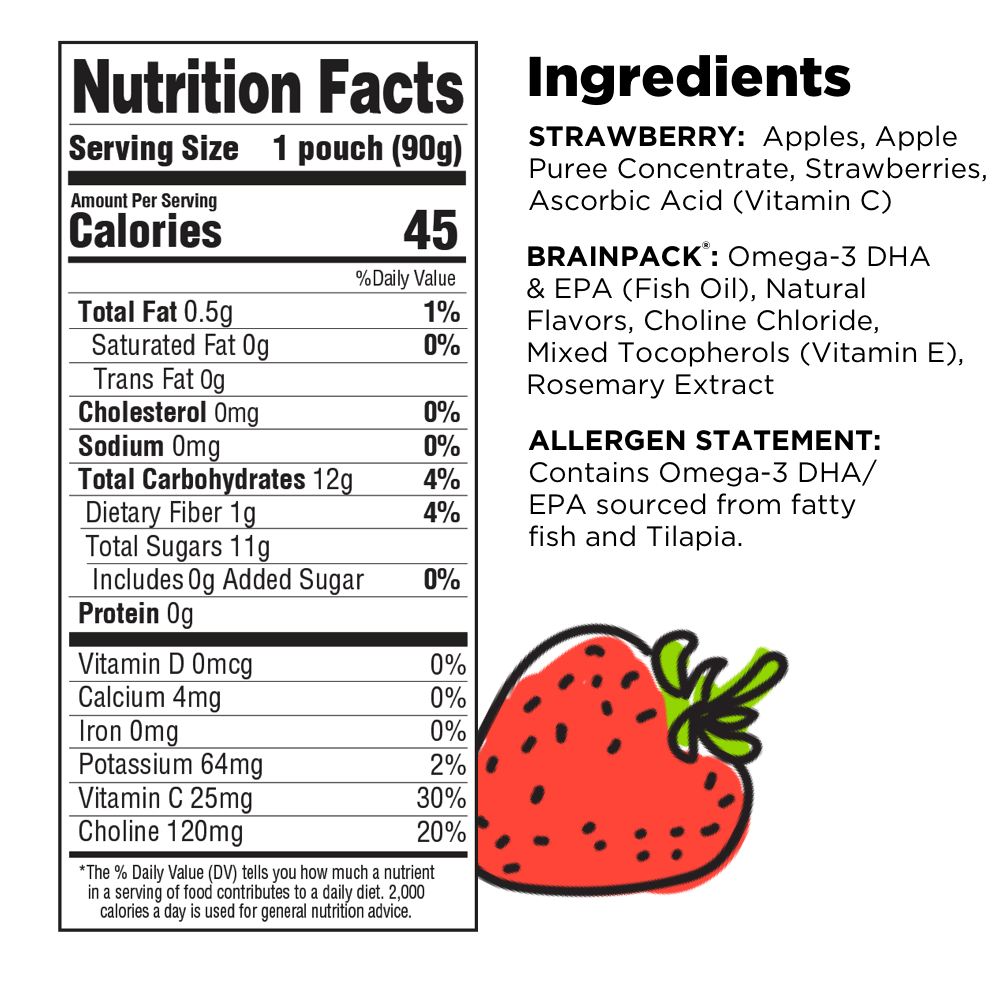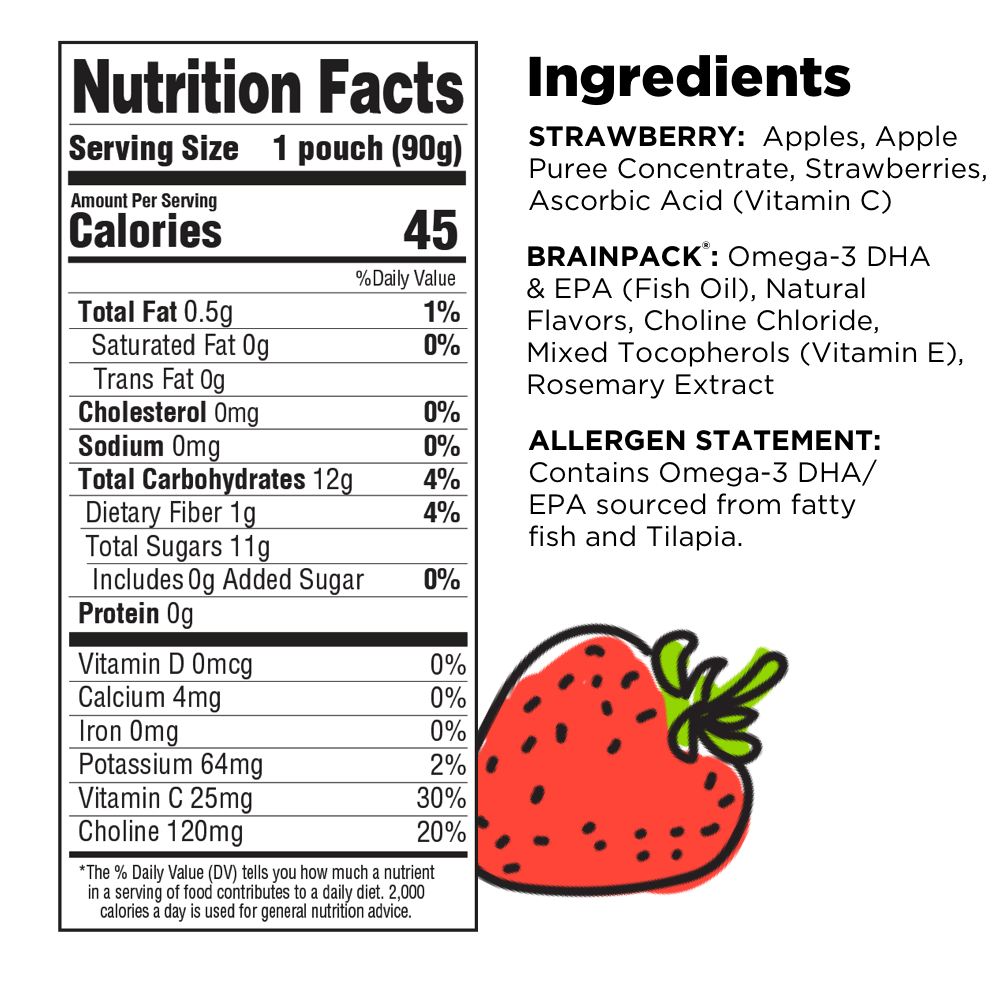 Extraordinary Applesauce with a Brain‑Building Twist
Their favorite applesauce snack bursting with apple strawberry flavor, but reinvented to include a daily brain boost. Their minds are constantly imagining, tinkering and creating, so we think their snacks should feed the brain as well as the body. And if you needed another reason to believe our applesauces are:
Non‑GMO Project Verified
No Sugar Added
Kosher
Gluten‑Free
Free of Artificial Flavors
Pediatrician Approved
The Nutrients for a Happy Healthy Brain
Every Brainiac Brain Squeezer is supercharged with our BrainPack® to provide meaningful amounts of critical brain fueling nutrients like Omega‑3 DHA/EPA and choline.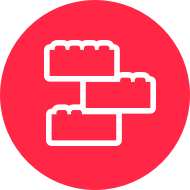 Omega‑3 DHA
The Building Blocks
Essential building blocks of brain cells that ensures normal development. DHA makes up 15% of a child's brain. Learn More >

Omega‑3 EPA
The Regulator
An essential fatty acid that can improve mood and reduce inflammation. Learn More >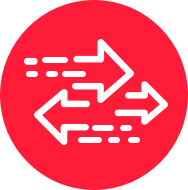 Choline
The Connector
A critical component for connecting our brain's 'information super high‑ways.' Learn More >
We Pack More Brain Nutrition Into Every Serving
A daily snack that provides more food based brain boosting nutrients than the leading kids vitamin brands.
Strawberry Applesauce Reviews